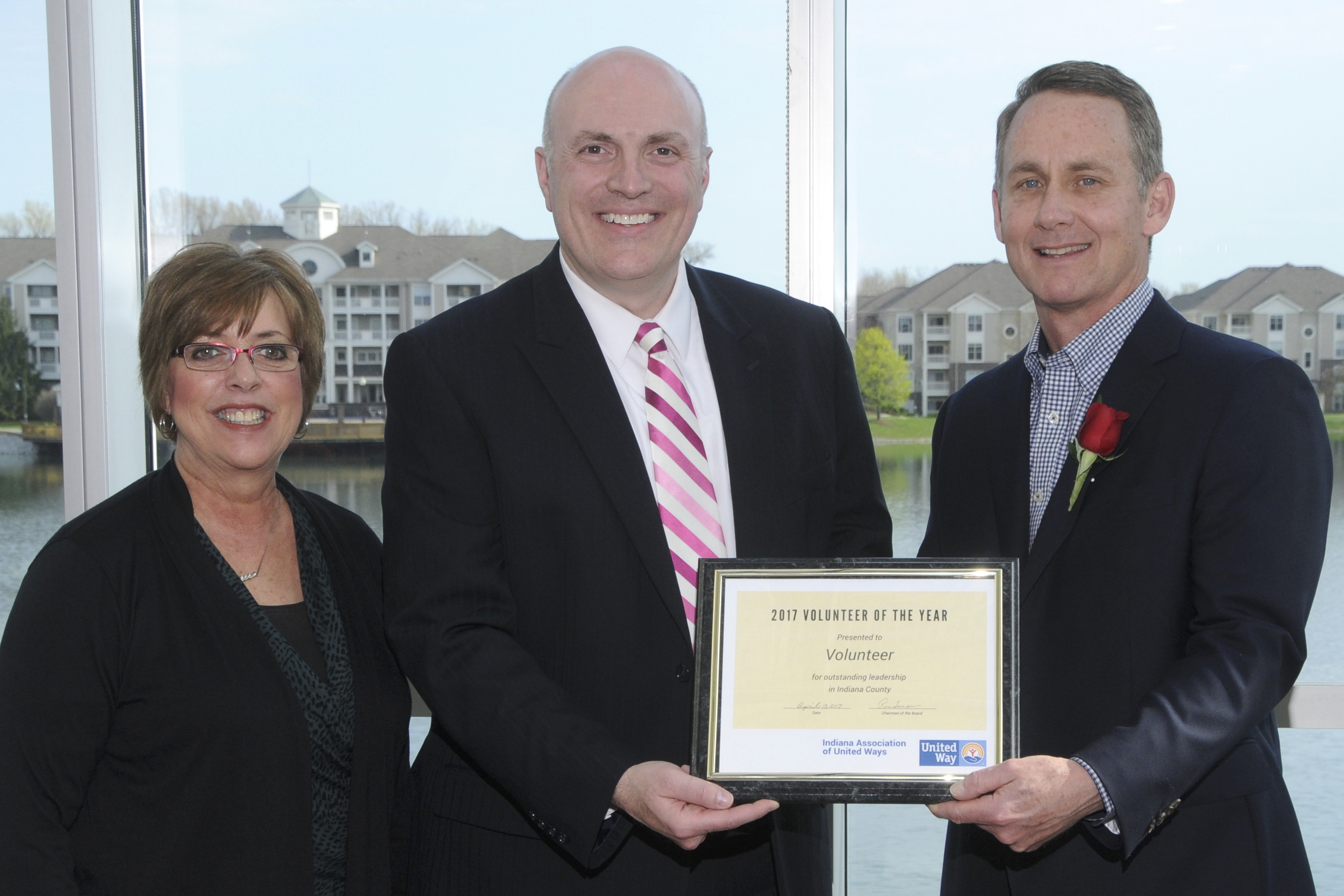 08 May

Volunteer of the Year Award

Our Sunday Visitor was named "Volunteer of the Year" by the United Way of Huntington County at the 2017 United Way and Funds Volunteer of the Year Awards Banquet held April 13, 2017 at the Indianapolis Marriott North, Indianapolis, IN.

Our Sunday Visitor has been a long-time friend to United Way of Huntington through not only their employee, corporate, and special event contributions, but also through the many volunteer opportunities that the organization supports, as well. Most recently, Kyle Hamilton served as the 2016 Honorary Chair and Cindy Dillman serves as the Vice President of the Board of Directors. Many other employees also give of their time through committee work, volunteerism at special events, and serving on OSV's internal organization employee campaign committee.

Donor Development Coordinator Joy Koch has worked extensively with the leadership at OSV over the last several years, and has been impressed with their continuous commitment to the community.  "Our Sunday Visitor has done a great job of engaging their employees in fun events to raise funds which are then reinvested in our community.  We greatly appreciate the ongoing partnership with Our Sunday Visitor"
Additionally, Our Sunday Visitor was recognized with the 2016 Campaign Chair award at the March 22nd thank you luncheon hosted by United Way. Following were the details shared at the luncheon:

Our Sunday Visitor is consistently within the top 3 to 4 companies in total giving each year and this year is no different.  Annually they hold several fun special events encouraging employee participation, food and fun.  This year's special events were exceptional as there was an increase of 85% in amounts raised from 2015!  As a corporation, their matching funds help to boost giving and serves as a motivator for employee giving.  The participation rate rose overall with the 2016 rate of participation at 41% among all employees.  Total donor giving also increased over 22% from 2015 Campaign.   New this upcoming year, OSV is also beginning to hold some fundraisers throughout the year to earmark for the United Way campaign.  One example of this is the current sale of a cookbook featuring favorite recipes of OSV employees, some leaders within the community and even some favorite recipes of the United Way office staff.    We thank Our Sunday Visitor for going above and beyond and for running yet another successful campaign!   Congratulations Our Sunday Visitor and their campaign team!