HUNTINGTON COUNTY, IN – The United Way of Huntington County recently awarded the Flint Springs Elementary Preschool a $7,800 grant to assist in tuition assistance, support of instruction, and materials for the preschool. Huntington Schools Preschool applied and received these funds through United Way's Special Project Committee.
As the first educational issue in United Way's Community Investment Portfolio, United Way is committed to ensuring that each preschool student in Huntington County is ready to enter kindergarten. The special project committee chairperson Brittanie Scheiber said, "Being able to help these kids get a great start on their education is a win win for everyone!"
The Huntington Schools Preschool is currently in the process for Paths to Quality certification—a voluntary, statewide certification process which ensures that the preschool experience is high-quality and trusted in the community. Huntington County Community School Corporation Social Worker Sara Landrum has been instrumental in working toward this certification, as well as the grant awarded to the organization.
"Study after study provides data supporting the positive impact quality preschool programs have on educational success," Landrum said. "Research also indicates how high quality programs can assist in the fight against poverty.  These are just two reasons we are so appreciative of the recent financial commitment made by United Way of Huntington County to fund the tuition assistance program of our Huntington Schools Preschool Program.  We are thrilled with the support."
The United Way of Huntington County began the Early Learning Alliance in the summer 2016 to help ensure that all families have access to high-quality, affordable preschool experiences. The alliance meets the first Thursday of each month at 4:00 pm at the Huntington County Community Learning Center. The alliance plans to provide information to parents at the Saturday, April 29th Healthy Kids Day at the YMCA from 9 am to 1 pm.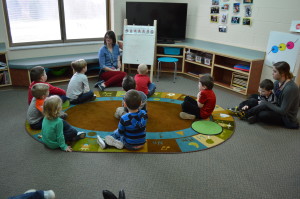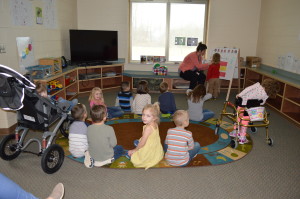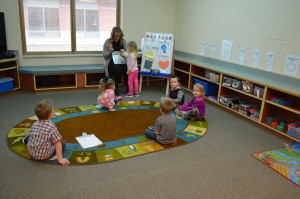 Community members interested in helping support the United Way Early Learning Alliance contact the United Way office at 356-6160.