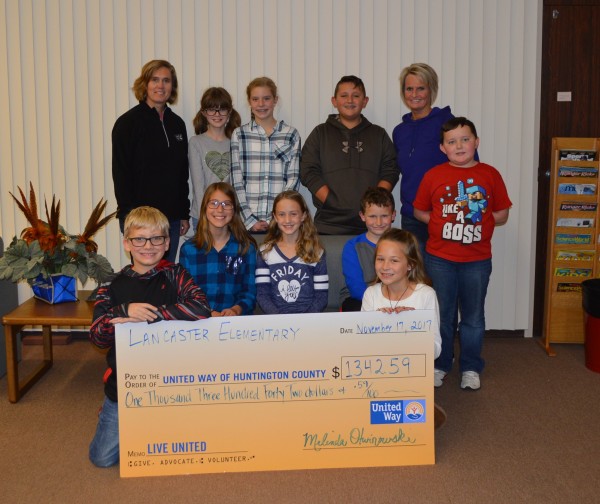 19 Dec

The Lancer Legacy

Lancaster Elementary students and staff have decided to leave a legacy, and leave a legacy they will!

In one week the students at Lancaster raise $1342.59 to donate to the United Way.  In true Lancer fashion they did it the fun way.  The school held a Penny War for the week and each day of the week had a different theme such as: Pajama day, Mustache day, and Superhero day.  The students brought in their change (and maybe some dollar bills they could use to sabotage other classes totals) to see who could raise the most.  Obviously, the student's took the idea and ran with it.  They had a superhero celebration at the end of the week but $1342.59 later it's clear that the winner is Huntington County.  Not just for the money that will help the county grow and improve, but for being where these amazing, caring students live and use their talents to make Huntington County a better place.

Not only did the students participate to raise money for the United Way but the staff did as well.  100% of staff member donated to the United Way in one capacity or another! Because of that Principal Otwinowski set up a spa day with music, snacks, goody bags, and two massage therapists to give neck and shoulder massages to thank them.

So although the staff and students won't be at Lancaster Elementary next year they will take with them the fun, generous, and caring people that are the Lancers.  With that, their legacy will continue on as the staff and students do.