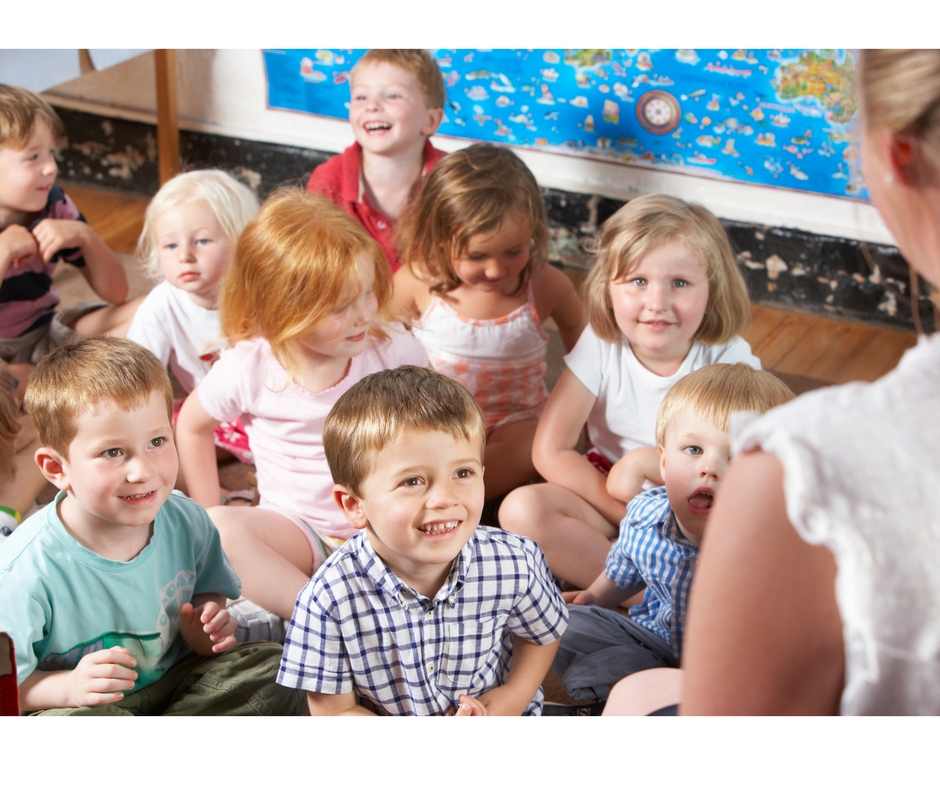 15 Nov

Early Learning Alliance Creates Momentum for Childcare & Preschool Education

According to the IACCRR (Indiana Association of Child Care Resource & Referral), the annual cost of high quality care (childcare and/or preschool) in the state of Indiana costs on average $6,192. This annual costs can inhibit families from having accessibility and affordability to high quality care for their children in Indiana and Huntington County. The lack of access can also limit the opportunity for the youngest residents to experience and grow at a critical time in their lives. As a result, the Early Learning Alliance has formed as a network within the United Way of Huntington County.

"Research has told us for years the importance of high quality early learning is pivotal in laying the foundation for cognitive, social, and emotional skills for the rest of a person's life," said Dr. Adam Drummond, President & CEO for the United Way of Huntington County. "We also know that 90% of a person's brain is fully developed by the age of 5. Waiting until kindergarten to develop these imperative skills mentioned above places our youngest learners at a disadvantage."

The Early Learning Alliance's mission serves in creating affordable, high quality learning experiences for Huntington's youngest citizens to grow and thrive. The alliance has developed a series of goals to create awareness and foster accessibility for high quality care in Huntington County. One of those goals include include increasing the number of childcare and preschool facilities licensed on the Paths to QualityTM program, Indiana's Child Care Quality Rating and Improvement System.

Currently, in Huntington County there are 1,304 preschool students. Of those students, less than 50% are enrolled in any preschool program – licensed, regulated, or deemed high quality through the Paths to Quality program. The alliance is committed to changing this conversation to ensure that every child in Huntington County has access to high quality preschool opportunities.

"We must build pathways for students to receive high quality early childhood experiences," Drummond said. We are not creating these experiences solely just to have students ready for kindergarten – through research supports this need as well – but rather empowering families to expand on what they provide at home and create a safe place for children to explore, grow, and learn as they are developing the most critical muscle in their body: the brain."

Access to high quality childcare and preschool is not just an educational gain, but also a workforce development gains for the community as well. According to the Heckman Equation Project, funded by the J.B. and M.K, Pritzker Family Foundation, it's analysis states, "a 7% to 10% return on investment based on increase school and career achievement as well as reduced costs in remedial education, health care expenditures, criminal justice costs, and an increased self-sufficiency and productivity among families."

The alliance has deemed 2017 as the year for the Huntington community to learn and grow in their understanding of early childhood education and the impact on the entire community. A series of community conversations, family education sessions, communication tools in the community, and networking opportunities for childcare and preschool providers are planned. Those events planned to be advertised on the United Way of Huntington County's Facebook page, web site, and print media in the community.

The alliance has partnered with Ivy Tech Northeast to provide certification training and education for community members interested in exploring a career in early childhood.

For more information about the Huntington County Early Learning Alliance or to assist in support of early learning for Huntington, contact the United Way office at (260) 356-6160 or fill out our contact form.