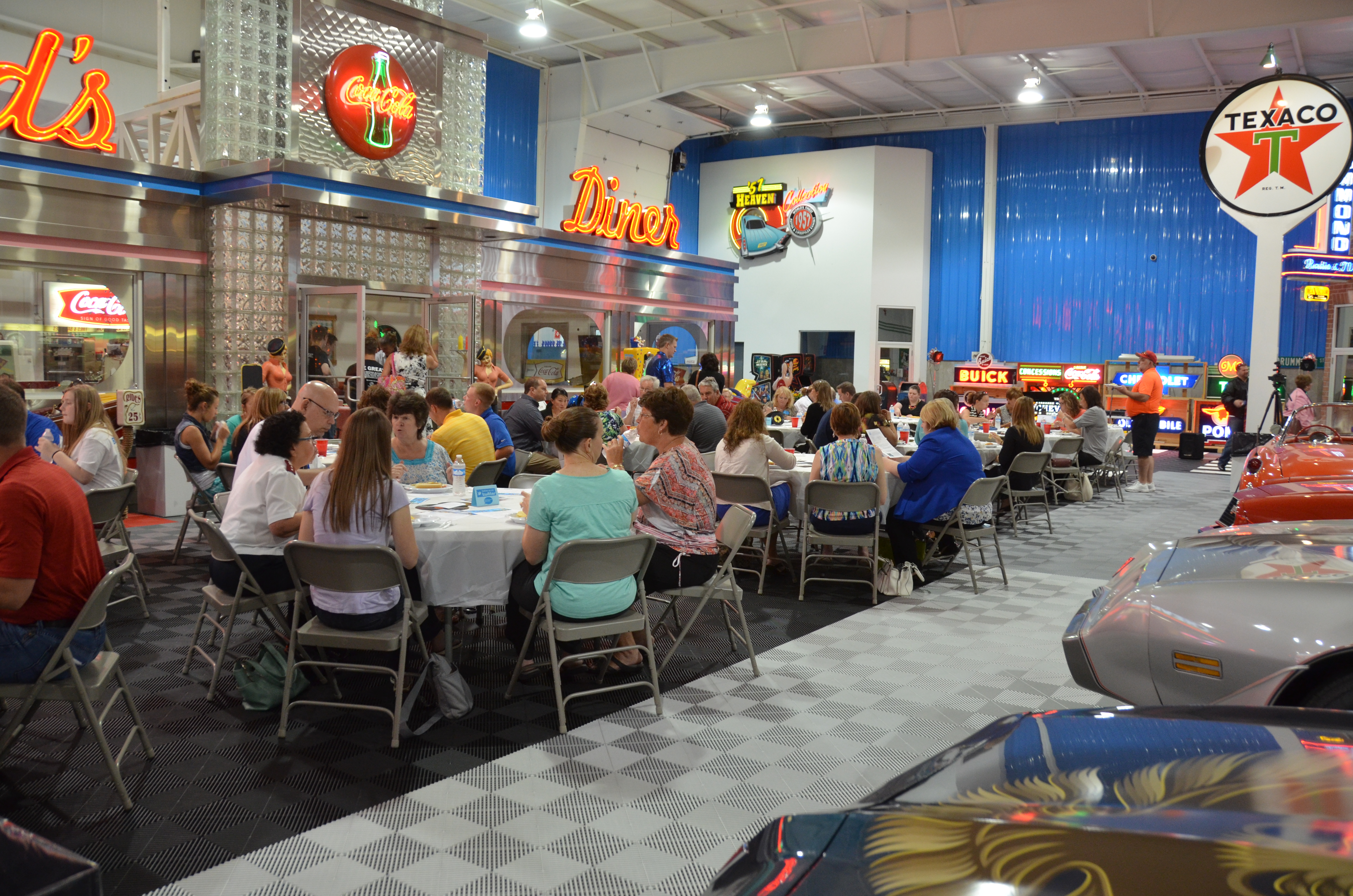 12 Dec

December 2016 Campaign Update

United Way of Huntington County is celebrating 60 years of "Enhancing the Quality of Life for ALL." It takes an entire community and a team effort to get this accomplished! In 1956, United Way raised funds and supported just none affiliated agencies. While many things have changed throughout the years, many things also remain the same – 60 years later – such as the involvement and commitment from local individuals and businesses!

The work of our current 17 funded partners within the three impact areas of health and wellness, financial stability and education, coupled with the collaborative work of our schools and businesses, impacts our community in so many ways. We are working on a broad scale to push the community toward the fulfillment of our vision…we want Huntington County to be THE place to sink your roots and THE place to work, live and play!

Following a 60th anniversary gala this summer where United Way invited past campaign chairs and board presidents, there were 13 Pacesetters that kicked off the 2016 campaign including: Andrews Elementary School, Bippus State Bank, First Federal Savings Bank, Flint Springs Elementary School, Huntington North High School, Huntington Sheet Metal, Johnson Junction (JJ's), Lincoln Elementary School, Miami Tool & Die, Northwest Elementary School, Otis R. Bowen Center, Our Sunday Visitor, and Teachers Credit Union. We wish to thank these Pacesetters for jump-starting the 2016 Campaign!

With the leadership of our six honorary chairs (Kathy Branham, Kyle Hamilton, Nicole Johnson, Ann McPherren, Jeremy Nix and Ed Vessels) and the direction of the 13-member campaign cabinet, a campaign goal of $606,060 and 2,600 donors donors was set for the 60th Anniversary campaign. With the assistance of many additional volunteers, the United Way staff and campaign volunteers are working to canvass Huntington County to educate community members about the impact work within our community. Individuals and businesses have the opportunity to participate in the annual campaign by contributing financially.

Volunteers called upon many smaller businesses and professional offices challenging them to give 60 cents a day for United Way. These smaller businesses were also offered incentives of "sweet treats" from Brock's Cakery or Kim's Katered Affair for increasing their contributions from last year's giving levels. The winning offices will soon be drawn, and the prizes will be awarded.

Employee campaigns and special events are continuing around the community. Many businesses have completed their employee campaign meetings, and campaign totals are still outstanding for many.

A new corporate campaign ask was recently launched to area businesses, encouraging participation of 60 businesses for 60 years, a "60 for 60" Campaign. Businesses can be recognized in a variety of ways at five different levels of giving.

As of early December, the total campaign results currently show the 2016 campaign at 64% of reaching the goal, with just over $385,000 pledged. Campaign results thus far have shown mixed results with some up and some down from the 2015 campaign.