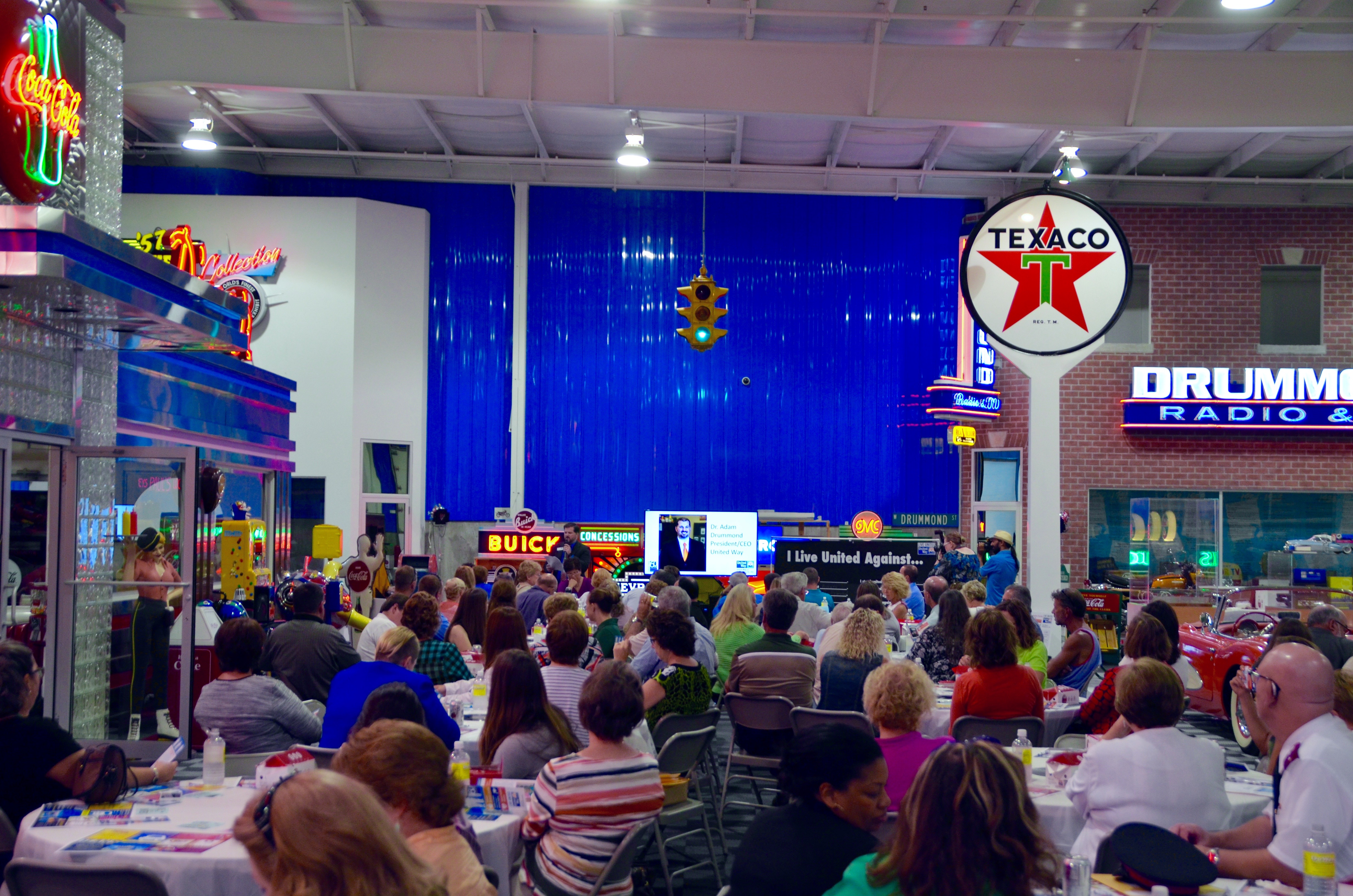 18 Oct

60th Annual Campaign Kickoff

The United Way's 60th Campaign kicked off on September 21st with nearly 150 community leaders attending this year's event. We want to especially thank KFC for donating the meal, JJ's for the soda, DeWeese Soft Water & Appliance for the bottled water, and Huntington Sheet Metal for use of their facility.

Special thanks to our 13 Pacesetters who created amazing special events and campaign runs to guide our campaign to its goal of 2,600 donors and $606,060! This is the first year we have set a donor goal as we hope to continue to message the work of our funded partners and investment work of the United Way in the community. Since the campaign kickoff, businesses around the community have celebrated United Way with a variety of events including Nick's Tenderloin sales, corn hole tournaments, football tosses, dress up days at the elementary schools, jeans days, Round-Up days, and many other events. We also have our 2016 campaign video up and running. This video can be accessed at: http://tinyurl.com/2016UWHCVideo.

Beginning in November, weekly updates are being reported to our media outlets and on our web site and Facebook page. Why is the annual campaign so valuable for community? Without your help this work was not possible:
34,787 trips provided to community members to get to work or scheduled appointments.

1,250 hours for incoming kindergarten students to get a "jump" on school with our Kinder Kamp experience.

1,400 nights slept in a safe place in Huntington County for individuals who needed a place to sleep.
These are just a sampling of the ways your contribution to United Way has made a difference
for our funded partners to create opportunities for our community members to feel safe, thrive, and be the most successful they can be! Check out our complete IMPACT board on our web site.
With your help, you can make the 60th anniversary one to remember.