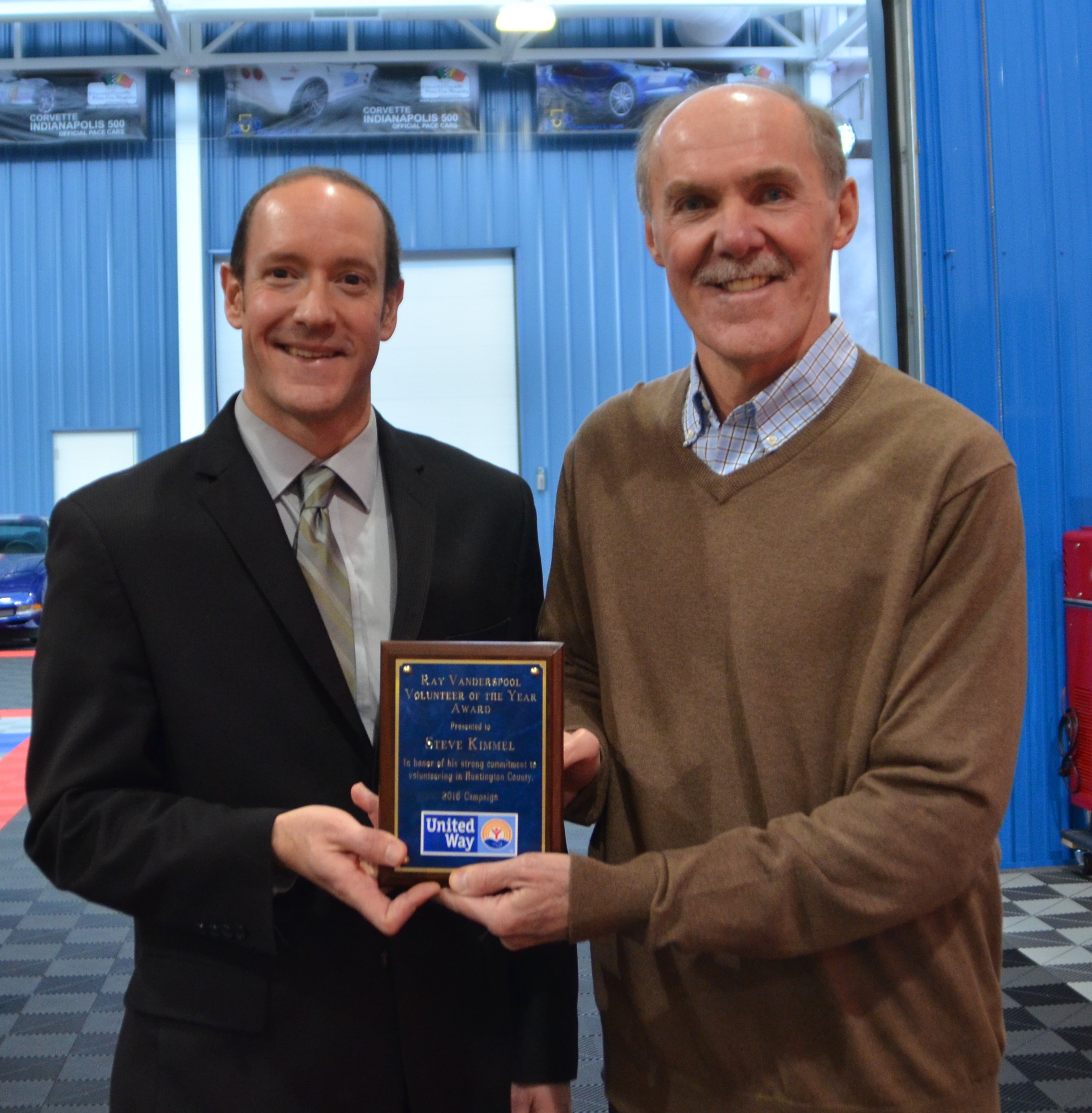 27 Mar

2016 Campaign Award Winners Announced

United Way of Huntington County presented several awards during their annual Thank You Luncheon.  Those winners include:

Ray Vanderspool Volunteer of the Year Award – Ray Vanderspool was a strong advocate of our community and spent a great amount of time volunteering.  This award is to recognize an individual who has not only volunteered for United Way, but who also has dedicated their time to making Huntington County a better place for all of us.  This year the award was presented to Steve Kimmel.  Steve has served as the Executive Director of the Huntington County Chamber of Commerce since 2010.  Prior to that he served as Vice-President and Publisher of the Huntington Herald Press for 35 years.  Steve served as the United Way Board President in 2002 and has served as a Campaign Cabinet member for several years.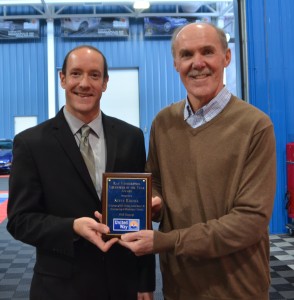 Bob Smith Campaign Award – This award is given each year to an employee who has demonstrated outstanding commitment and leadership to the United Way campaign.  This year the award was presented to Satin Lemon of First Federal Savings Bank.  Satin has served as a past United Way board member, and has been active member on the marketing committee, special events and Sprint Triathlon committee and has led the campaign through the years at First Federal.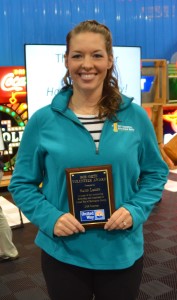 Campaign Chair Awards:
Our Sunday Visitor – Special events this year increased in giving by 85% from 2015.  OSV's corporate matching funds helps boost employee participation, which increased to 41%, with the total donor giving increasing over 22%.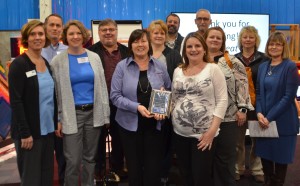 JJ's Convenience Stores – held three "Round-Up Days" encouraging customers to round their sale up to the next even dollar.  In just one of those days, over $400 was raised.  Employee giving increased more than $1,000, with the average gift being $140 annually.  95% of JJ's employee participated in giving this year.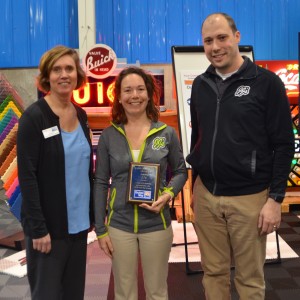 Star Performer Awards:
Huntington North High School – for increasing their giving over $2,700 from the previous year.  The average gift increased nearly $20, with the rate of participation up by 10%.  HNHS employee giving and special event giving was the highest over the last six campaign years.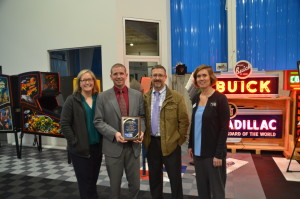 Otis R. Bowen Center – tripled their special event giving, with employee giving more than doubling.  The rate of participation among employees increased by nearly 20% and their employee campaign was the highest it has been for the last six campaigns.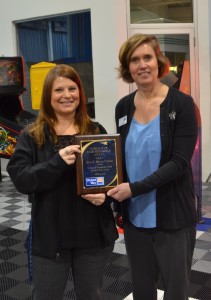 Congratulations to the 2016 Campaign Winners!